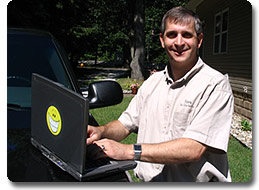 "We confirm the value of one of your largest investments!"
Put our more than 15 years of diverse Real Estate Experience to work for you! We can provide the first-hand knowledge and understanding necessary to meet your needs and time tables.
While "Friendly" is good, "Fast & Friendly" is even better! :-)
Peters Real Estate Services, a family business, based in Stevensville, Michigan ... Fast and Friendly!